News
The 2017 results: EXMO core achievements
2017 is coming to the end. That was a busy year not only for the whole EXMO team but all players of the cryptocurrency market. Today we would like to resume the current year and share our plans for the coming 2018.
Limit changes for chat communication
Dear community,
Please be notified that starting from 23.12.2017 EXMO cryptocurrency platform increases the limit level, necessary for communication in EXMO users' chat up to $2000.
EXMO will sell EXMO Coin (EXM) tokens
EXMO Coin (EXM) is the platform's internal ecosystem token. EXM is based on the Ethereum blockchain and is compatible with all the ERC-20 standard wallets.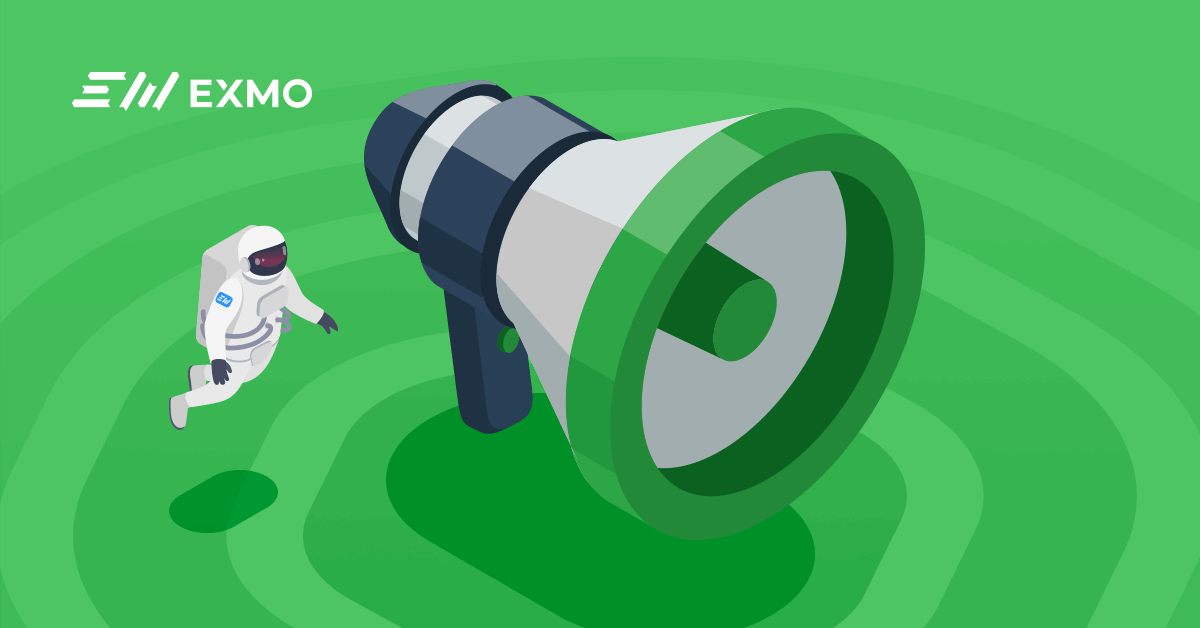 Buy Ripple on EXMO at the best rates
EXMO cryptocurrency platform is proud to announce the integration of Ripple, one of the world's TOP cryptocurrencies. From this moment, the users can trade on the new following currency pairs: XRP/BTC, XRP/USD, XRP/RUB.
EXMO integrates trendy cryptos Monero and Tether
EXMO, the cryptocurrency market has recently extended its number of trade instruments. In particular, it is now possible to experience two new cryptocurrencies – Monero (XMR) and Tether (USDT): XMR/BTC, XMR/USD, XMR/EUR, BTC/USDT, USDT/RUB.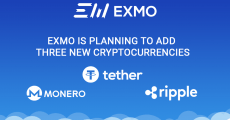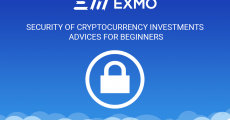 EXMO integrates Zcash cryptocurrency
Because of the growing attention towards Zcash (ZEC) cryptocurrency, EXMO exchange reports about launching of trades in four currency pairs at a time: ZEC/BTC, ZEC/USD, ZEC/EUR, ZEC/RUB.
EXMO celebrates its third birthday!
EXMO celebrates its third birthday! It's almost 3 years of growing, developing, improving the service quality of our exchange! Thanks for staying with us!