For the second summer now, children in Ukraine are experiencing the ferocity of war. They are forced to sit in shelters, shudder from explosions, leave their destroyed houses and wake up to the sounds of air raids. Every one of them needs support now more than ever! That's why, the EXMO Save Ukraine Foundation Team decided to organise a couple of festive events in the Mykolaiv region.
The first holiday took place on 3rd June 2023 in the city of Mykolaiv, where 150 children were present. Among them were orphans, migrants from the occupied territories and the city of Kherson, as well as children with autism spectrum disorder. They watched a puppet show, played with animators, treated themselves to sweets, and simply had fun. What's more, everyone received a gift that will remind them of this special day.
The second event was held in the village of Galytsynove, Mykolaiv region. We had to postpone the date to 28th June 2023 due to security reasons, but in the end, the holiday for 195 children turned out to be a blast! The agenda was the same as at the previous event because our goal remained unchanged – to make children smile and create happy lasting memories for them. And we did it! But, we do not wish to stop here and are already working on other projects and activities to help children in Ukraine during the war.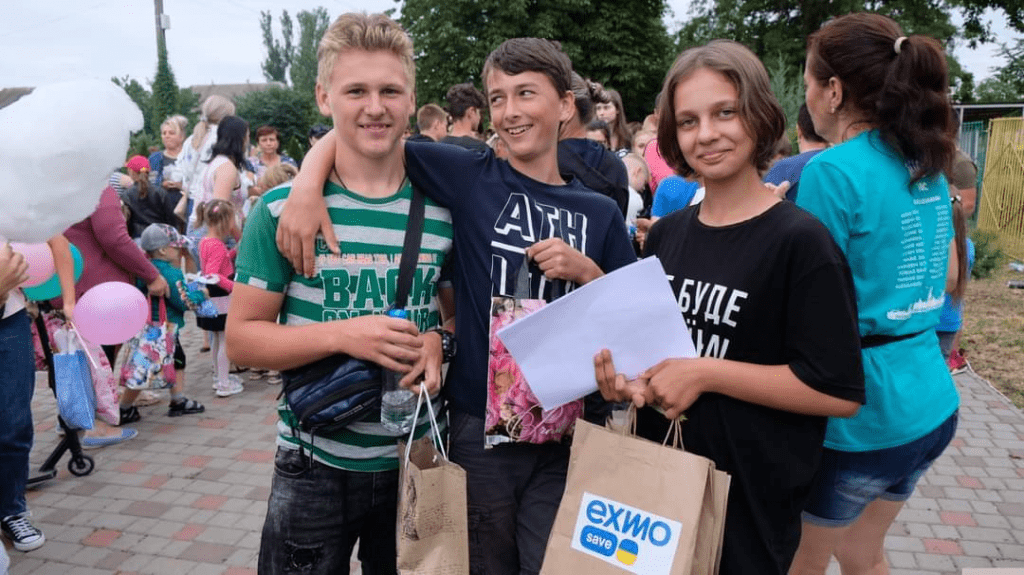 Together we can achieve more
The EXMO.com crypto exchange team joined forces to launch the EXMO Save Ukraine relief project. For more than a year, we've provided support to doctors, rescuers, homes for the elderly and civilians. Currently, our mission is to extend a helping hand to as many Ukrainian children affected by the war as possible.