Digital assets have become mainstream nowadays, particularly due to multiple stories appearing of people who have doubled or tripled the amount they invested in certain crypto. However, these are not only investors and traders trying to get rich from cryptocurrencies. Blockchain hackers have also become increasingly persistent in their attempts to nab assets. In the first quarter of 2022 alone, they managed to steal about $1.3 billion, as per the Atlas VPN report. With hacker attacks and fraudulent scams growing rapidly, enhancing the security of your crypto has become of vital importance.
At EXMO.com, we leave no stone unturned to ensure overall platform security. Nevertheless, security is a shared responsibility and it's also up to you to do your best to safeguard your funds against hacks.
Crypto wallets hacked: how common is it?
As digital assets have grown in popularity, so has the risk of someone trying to empty your digital wallet. In the first quarter of 2018, five large blockchain-related hacks occurred. Then, during the first three months of 2022, the number of similar hacks reached an all-time high of 78, with over $42 million being stolen from crypto exchanges. Total crypto losses in Q1 2022 spiked by 695% compared with the quarter's losses a year ago.
With such alarming statistics, it has become clear now – security is not a matter of concern for crypto exchanges only, instead every crypto investor ought to care about it too. Fear aside, the good news is that best practices and tips exist to prevent the loss of your money.
How to secure your assets
Since digital currencies are nothing more than pieces of digital code on a server, safeguarding them requires some technical knowledge. Below are some tips to follow to prevent the theft of funds and unauthorised account access. These tips work great not only for your funds on EXMO.com, but also for your digital life.
Password protection
Follow these three simple steps to protect your password from getting hacked.
Create a strong password
Create a password that is complex and unique. Your password on EXMO.com should be at least 8 characters long and include a combination of symbols and numbers, lowercase and uppercase characters. However, avoid using a book's title or a movie phrase, your date of birth and other personal information that could be easily accessible or guessed by hackers.
If you have trouble creating a strong password, use a password manager such as Dashlane, LogMeOnce, or LastPass. These are useful for creating and storing all your passwords.
Change your password regularly
Unfortunately, even a unique password can be breached by sophisticated hacker attacks. So, we recommend changing it on a regular basis (at least once every six months).
Never use the same password for several online accounts or reuse the ones you have used previously. It is also a good practice to use different email addresses for different crypto-related accounts.
Turn on Two-Factor Authentication (2FA)
Two-Factor Authentication (2FA) offers another layer of defence against unauthorised access attempts. Along with the standard password, it involves entering a one-time code whenever you log in. Thanks to 2FA, hackers will be unable to access your account and funds, even if they are able to get hold of your login and password.
2FA is a mandatory security measure for most financial services, and EXMO.com is no exception. There are three 2FA methods available on our platform: via the Google Authenticator app, an SMS code and push notifications sent to the EXMO mobile app.
Device and network security
In addition to passwords being hacked, various malwares exist which might harm your device or network, resulting in funds being lost. Stick to the following tips to prevent hackers taking advantage of your device or exploiting network vulnerabilities.
Use a secure network
While trading, depositing or withdrawing funds, only use a trusted internet connection. Avoid public Wi-Fi networks because they are very vulnerable to cyberattacks. Additionally, utilise a VPN even when logging in to your account on EXMO.com or other exchanges via your home network. A VPN is designed to hide your location and IP address, keeping your browsing history private and therefore offers greater safety.
Secure your device and update it regularly
Regardless of the device you use, make sure it has anti-malware. Also, always choose to install a trusted antivirus software to be protected from new threats. Don't forget to scan your device regularly and update the installed software. You can easily set up automatic software updates to be installed. All crypto-related apps installed on your device should also be updated regularly.
Keeping your device secure also includes enabling a screen lock feature. Try not to access your account on EXMO or other platforms using your work PC or other public devices. If possible, consider using a separate device for trading cryptocurrency. Last but not least, make sure to browse the web safely and use the latest browser version.
Crypto wallet security
Crypto wallet security is a tougher nut to crack, because of vulnerabilities and areas of concern. But nothing is impossible. Here are some insights on how to take your wallet safety to a whole new level.
Consider using cold wallets to store your assets
The first and foremost step to safeguard your digital assets from potential theft is to store them in a cold wallet. Unlike hot wallets, cold ones resemble USB sticks without a permanent network connection. This makes them the perfect storage option for the long term. For greater security, diversify your investments by using several wallets.
On EXMO.com, 95% of all assets are stored in cold wallets, which are protected by the Ledger Vault infrastructure. So you can rest assured that your funds on EXMO.com are safe.
Don't reveal information about your wallets
Be very careful with what you post on forums and social media. By sharing your trading successes or boasting about your investment gains online, you attract hackers. Also, never share your private keys, passwords or any crypto-related information, even with people you trust. Envious eyes are all around us, and your openness may cost you dearly!
Don't be fooled by phishing tricks
Phishing involves a form of social engineering, where a hacker tricks a target into giving up sensitive information or installing malware. The main component of a phishing attack is a fraudulent message sent by email, social media, or other means of communication.
An attacker usually masquerades as a reputable entity or person. Some may pose as technical support agents to steal your credentials. Please note that EXMO's support team never requests your login, password, 2FA codes, or any banking information. We never make phone calls to you or ask you to register on any third-party platform.
Scammers often create fake websites that resemble real exchanges. Therefore, when logging in to your EXMO.com account, make sure you are on the correct website. The official website domain of our platform is exmo.com. Make sure to bookmark this link and save it to your favourites or type EXMO.com website's address manually, instead of clicking on a link from other parties.
Do not ignore any "Not Secure" warnings from your browser and never open any suspicious email messages, no matter how tempting they may sound. Never click on any unknown links emailed to you. And finally, always double-check all details when carrying out crypto transactions.
What to do when a wallet is hacked?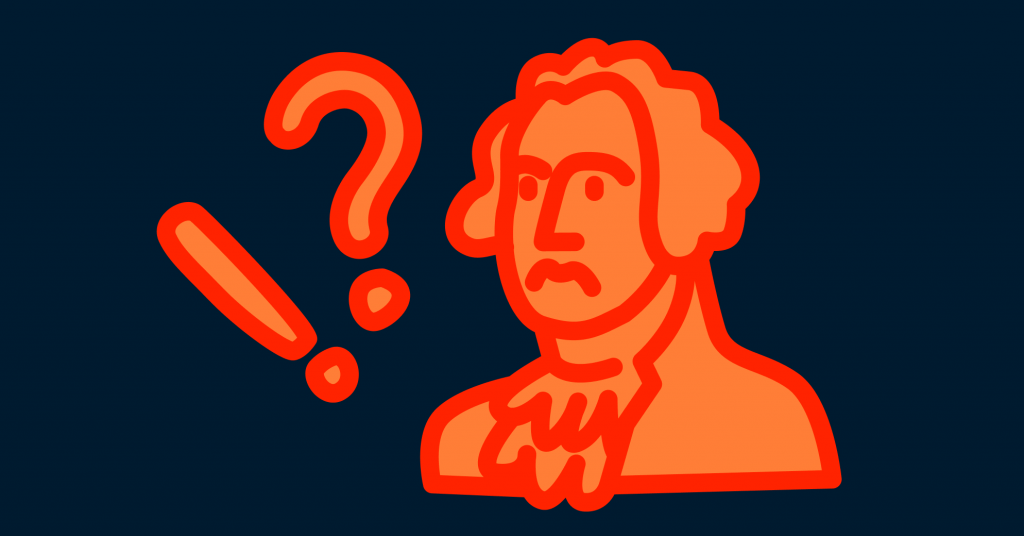 If you notice trading activity or transactions that have not been carried out by you, chances are that someone has got hold of your wallet. In this case, take the following steps:
Run a scan with the help of the antivirus installed on your device. Once the malware has been detected, remove it as soon as possible.
If you are lucky enough and your assets haven't been stolen immediately, transfer them to another wallet. But be careful to carry out transfers only after the malware has been removed from your device.
Notify your wallet provider or exchange support team that may offer you fund recovery services or cooperate with authorities to help solve your problem. If you notice any suspicious activity with your EXMO.com account, contact us at

[email protected]

.
Bottom line
Keeping your digital assets safe and sound may seem hard at first glance. However, it's not rocket science! A few simple steps, such as creating a complex password, storing crypto in a cold wallet, or turning on 2FA, will help you safeguard your precious crypto holdings from hackers.
Added security measures take some time and can make wallet actions slightly more complicated, but no compromise is acceptable when it comes to securing your crypto funds. Remember that the safety of your assets is predominantly your responsibility. So try your best to follow all tips listed above and ensure that your wallet is protected with all basic security features.
Trade