At EXMO, we strive to stay on top of the industry trends and contribute to global crypto adoption. Aiming to empower high-quality market data for sustainable industry development, we support the regular monthly reports published by CryptoCompare, the global leader in digital asset data.
The Exchange Review of November 2021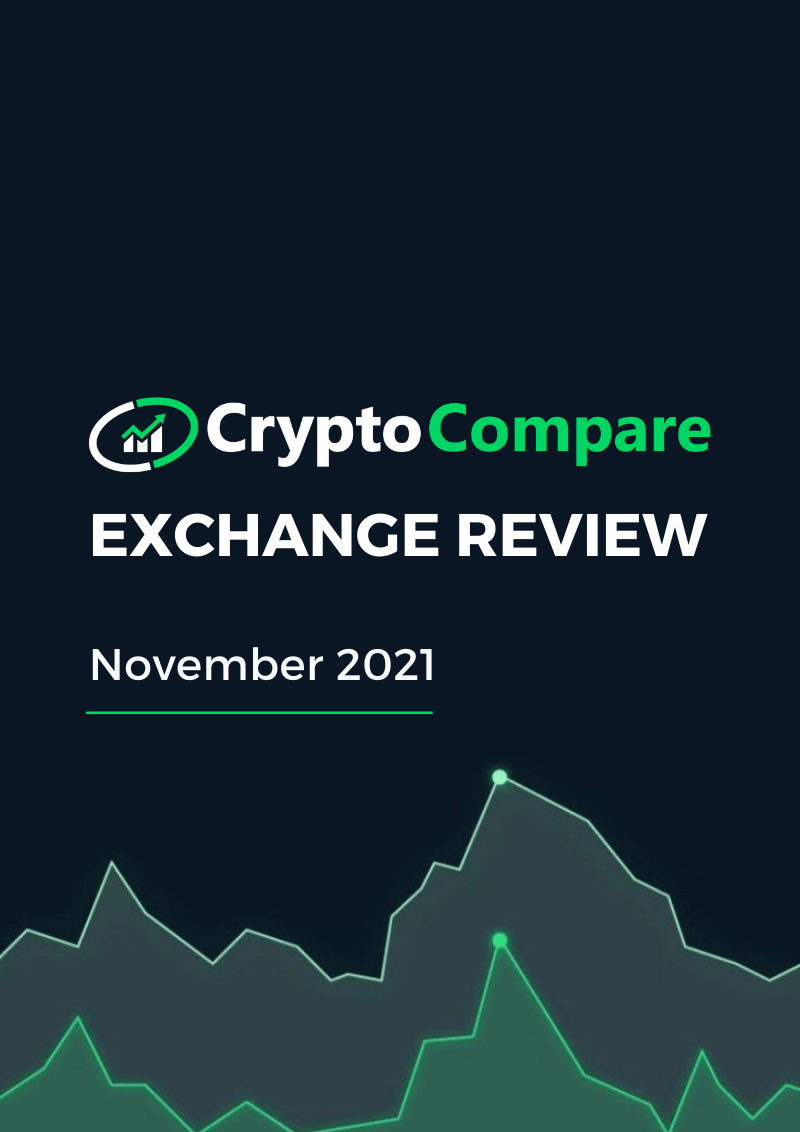 You can already get your copy of the November Exchange Review that focuses on the monthly trends in exchange volume and assesses exchanges based on spot 24-hour volume, derivatives volumes and pricing data. Here is a sneak peek at the report's highlights:
Bitcoin trading volumes into USDT kept plunging for the third consecutive month, marking a 20.7% decrease from October and a 27.8% decrease from the latest ATH observed in August.
Derivatives volumes fell by 9.2% to $3.3 trillion, while total spot volumes recorded a 3.3% increase to $2.7 trillion. At the end of November, the derivatives market accounted for 54.8% of the total crypto market.
CME's BTC futures volumes dropped to $48.8 billion dollars (down 30.5% from October), while ETH futures broke an ATH of $23.4 billion, surpassing October's high by 11.6%.
BTC and ETH open interest on the CME grew by 12.8% and 23.4%, respectively.
We have no doubt that the monthly reports published by CryptoСompare will provide you with market insights and help you make informed trading decisions. Stay tuned for the next Exchange Review to keep up with the latest market trends.