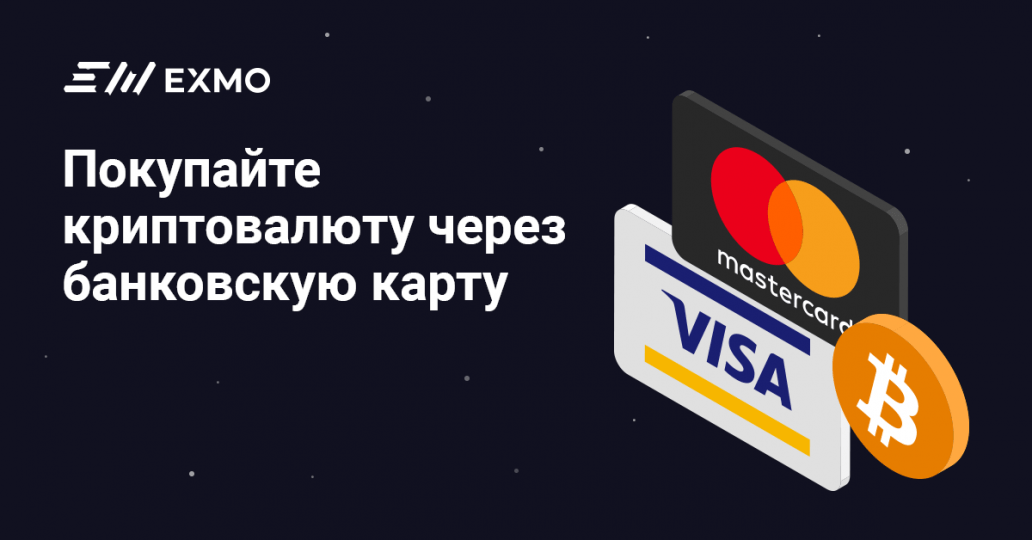 We understand that crypto trading causes some difficulties related to terminology and interface. Therefore, we've decided to simplify the process of cryptocurrency purchase by adding a new feature—now you can easily buy cryptocurrency directly via bank card.
Choose the Fiat currency to make a payment—USD, EUR or RUB. If you do not have a bank card tied to any of these currencies, you can pay in any other currency (it will be converted at the rate of your bank during the transaction). Two leading cryptocurrencies are already available for purchase: BTC and ETH. TRX, ALGO, USDT are coming soon.
How does it work?
On EXMO desktop version
Go to the Buy Crypto page;
Specify the amount of crypto you want to buy*;
Choose the Fiat currency to provide the payment;
Confirm your personal information on the partner's page—specify your email, phone, country of residence, complete the card verification via providing a passport/ID card photo and your selfie **;
Confirm the purchase.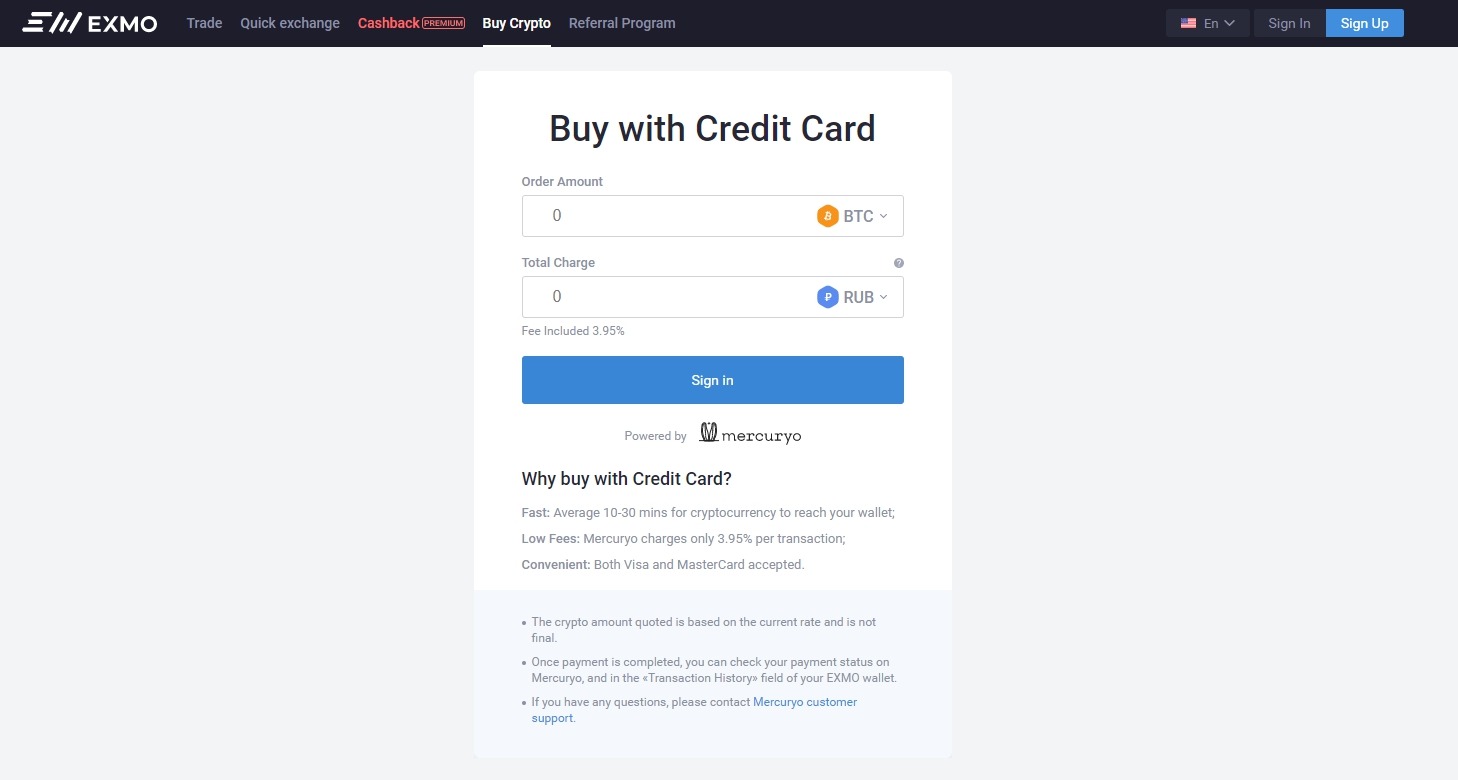 On EXMO Android App
Go to the User section or press card icon on Wallet section;
Choose the Buy Crypto option
Choose the Fiat currency to provide the payment;
Confirm your personal information on the partner's page;
Confirm the purchase.
* The final price is calculated at the average exchange rate of the platform at the time of purchase, the partner's  3.95% commission will be added to the amount.
** Verification is performed only once, for all future uses verification is not required.
Please note: the maximum amount of single purchase is 2000 EUR equivalent. Take this into account when making a purchase request.
About Mercuryo
Mercuryo is an ecosystem of crypto payment solutions for b2b and b2c. The company was founded in 2018 in Estonia and is a licensed provider of cryptocurrency exchange services. Mercuryo has a safe and reliable infrastructure for card payments processing confirmed by PCI DSS security certificate as well as Visa or MasterCard. Mercuryo partners with top cryptocurrency exchanges to enable secure credit and debit card deposits.
Follow all updates on the EXMO platform in the News section of our website or via our official Telegram, Twitter and Facebook channels.
You can find useful information about cryptocurrencies and exchange trading on EXMO's YouTube channel.
Keep in touch,
EXMO team