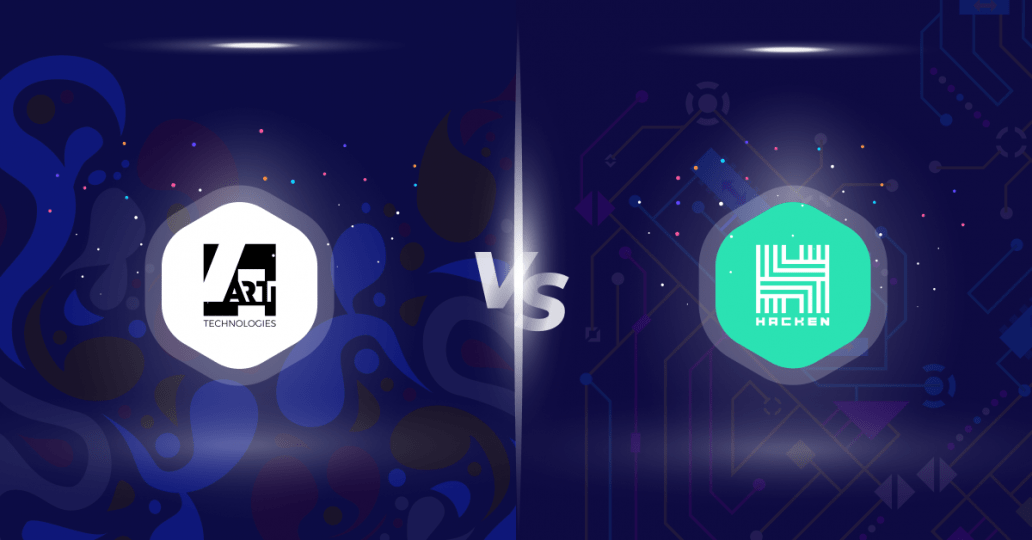 The vote starts right now and will last only 9 days. Our contestants are Hacken (HAI) and 4ART Coin (4ART) projects. Only you decide which cryptocurrency will be listed on EXMO.
VOTE NOW
TOTAL POOL: 1 BTC
Hacken and 4ART teams have allocated REWARD POOLs with a total worth of 1 Bitcoin!
Thus, if the Hacken project wins, all users who voted for HAI via EXM from the EXMO exchange wallet will split 350 000 HAI (≈ 0,5 BTC).
On the other hand, if the 4ARTechnologies project wins, 90 000 4ART (≈ 0,5 BTC) will be divided among users who voted for 4ART Coin via EXM from the EXMO exchange wallet.
Please note that the reward pool will be proportionally divided between users who voted for the winner via EXM from the EXMO exchange wallet.
HAI vs. 4ART
Can't decide? A short description of tokens and links to official sources for more detailed information will help you make an informed decision.
Hacken (HAI)
Hacken is a cybersecurity group that includes 4 leading companies working in corporate, individual, and cryptocurrency exchanges cybersecurity fields. Established in 2017, Hacken became the global security partner of companies like Vechain, Oneledger, and AirAsia. One of the most notable Hacken's projects is CER.live, Cryptoexchanges Cybersecurity Rating, integrated to CoinGecko's Trust Score that recognized by tens of millions of crypto enthusiasts globally.
HAI is a native token used within the Hacken ecosystem. With a deflationary tokenomics model, HAI can be used as a payment method for the Hacken corporate services hacken.io, bug bounty on the hackenproof.com platform, as well as covering the subscription fee for the HackenAI individual cybersecurity App. HAI can also be used for obtaining a Hacken Club membership, which allows you to regularly receive individual tangible and intangible income.
More details about this platform and the HAI token are available here.
4ART Coin
4ARTechnologies sets a new standard for the art world with the 4ARTapp. With the security and reliability of the blockchain as a foundation, 4ARTechnologies brings the mainly analogue art market into the digital era, with the goal of making collectors' assets future-proof as the technical link between partners worldwide. This creates new perspectives and secures cultural and material values.
4ART Coin is 4ARTechnologies' internal token. It is intended for users of the 4ARTapp application. Using the 4ART, customers can buy 4ARTapp services with a 20% discount.
More details about this platform and the 4ART coin are available here.
How to Vote for a Token
You need to:
Go to the voting page.
Decide which asset you want to see on the exchange and click on the "Vote" button.
Detailed information on voting rules and methods is available in the Voting Rules section at the bottom of the voting page.
The voting will only last 9 days. Don't miss the opportunity to vote for listing the digital asset of your choice on the EXMO exchange!
VOTE NOW
Disclaimer
EXMO Exchange reminds that investments in cryptocurrencies are high-risky. For its part, EXMO makes every effort to ensure only reliable cryptocurrencies to be traded on the platform, however, the company is not responsible for your losses as a result of trading operations. Please remember that each user is personally responsible when choosing a project for investment.