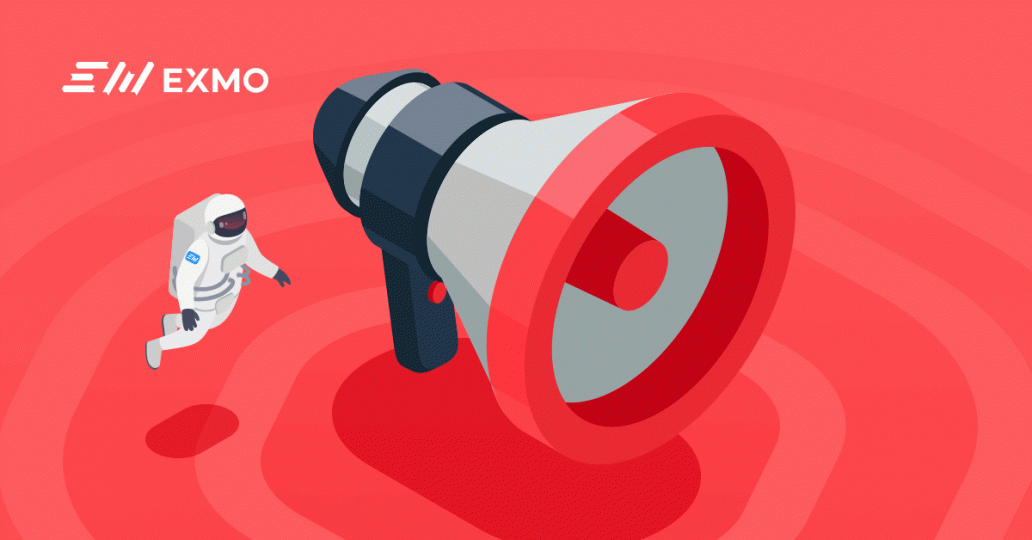 Due to factors such as lack of demand, cost reduction to a critical minimum, and other important factors, EXMO team decided to delist the following tokens:
Datawallet (DXT)

KickToken (KICK)

Ink (INK)
EXMO team has also delisted these coins:
BitcoinZ (BTCZ)

ATMCash (ATMCash)
Why We Remove These Assets
Our EXMO team is very conscientious in the selection of projects that we add to the listing. We do our best to ensure that our users receive a reliable and proven product for trading. We also regularly check digital assets on the platform for compliance with the EXMO standard. After examining the listing, we determine whether there is a lack of compliance with the criteria, and our team decides to exclude the coin/token from the listing.
Here are a few criteria that influence the decision to remove a coin/token from listing on EXMO:
Misleading users resulting in changes in the essential conditions of the project.
Proven scams or fraudulent actions by project representatives.
The unattractiveness of the asset (low trading volume).
Technical problems on the side of the coin project, which entail a prolonged inability to deposit and/or withdraw funds by users.
Prior history of the project which could significantly affect the decision to include the token in the listing.
We are well aware that delisting is an unpopular measure, but we take these actions to avoid possible further losses of our users.
How It's Going To Happen
Today, April 1, we disabled the possibility of deposit and trading on these assets. Full delisting will occur in one month, on May 1, at 11 AM UTC.
Please cancel all active orders, or these orders will be cancelled automatically within 24 hours.
Important!
The withdrawal function* for these assets will be available until May 1, 2020, at 11 AM UTC.

Also, on May 1, 2020, assets will be excluded from listing on the EXMO platform.
*We remind you that you can withdraw these assets to any other platform. The full list is on  coinmarketcap.com