EXMO has climbed eight positions, taking 20th place in the authoritative CryptoCompare Exchange Benchmark rating for April 2022.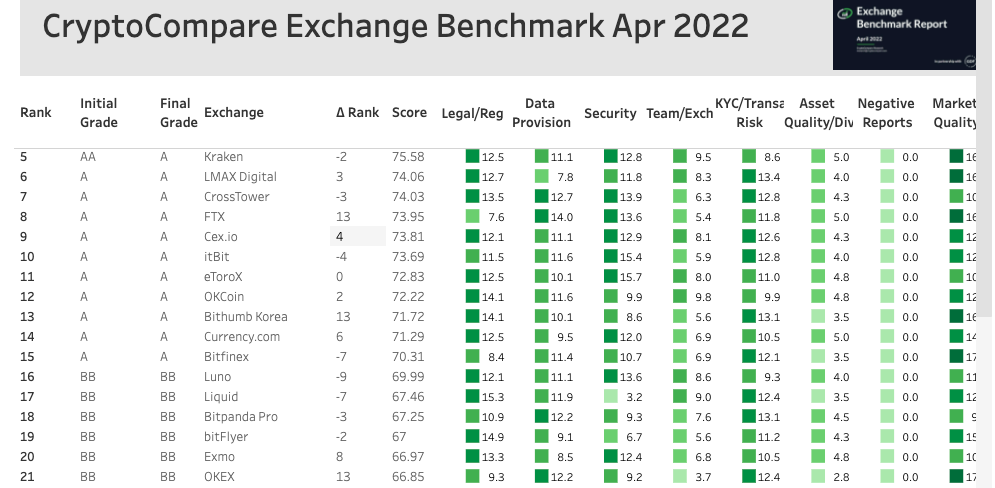 CryptoCompare's Exchange Benchmark ranks more than 150 global spot exchanges to bring transparency and accountability to the crypto asset exchange landscape by providing a framework for assessing risk. The Benchmark assigns a AA – F grade to help identify the lowest risk venues in the industry.
Full report
We are constantly expanding the functionality and capabilities of our platform to make crypto trading even safer and more efficient. Our dedicated team releases many useful updates that allow us to push our boundaries and set new benchmarks.